Posted on | February 21, 2012 | 3 Comments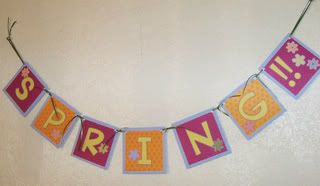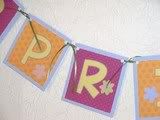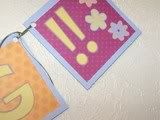 *~*~*~*~*~*~*~*~*~*~*~*~*~*~*~*~*~
As promised, when I reached 100 "likes" on
Retro Momma's Facebook page
, I'd offer a giveaway. Here it is!
I've decided on a handmade gift. I think handmade gifts represent the Vintage way of life. A handmade gift is from the heart. Society has lost this art. Since technology makes handmade gifts so much easier (scrapbooking machines, computers, printers, etc), I don't understand why this beautiful style has gone & stayed….. well, out of style. For instance, this giveaway item was made easier with the use of my Cricut.
So, today you can enter to win the Spring banner pictured above.
To enter just leave a comment letting me know YOU want this banner!!!
I'll end this giveaway on the 29th and draw a winner & announce on March 2nd.
Have fun & good luck!
Like this? You may also be interested in:
Comments